Harley Benton L-400 GT
Removed a weird bumpy varnish from the frets and polished them, leveled two high frets and crowned and polished these as well.
It also needed a proper shielding job, it was humming, this job included adding open covers to the pickups and covering the control cavities with copper tape.
Replaced the bridge saddles with roller ones.

This is a really nice guitar considering its low price, it has few points that need some attention but once that's done it is a nice player.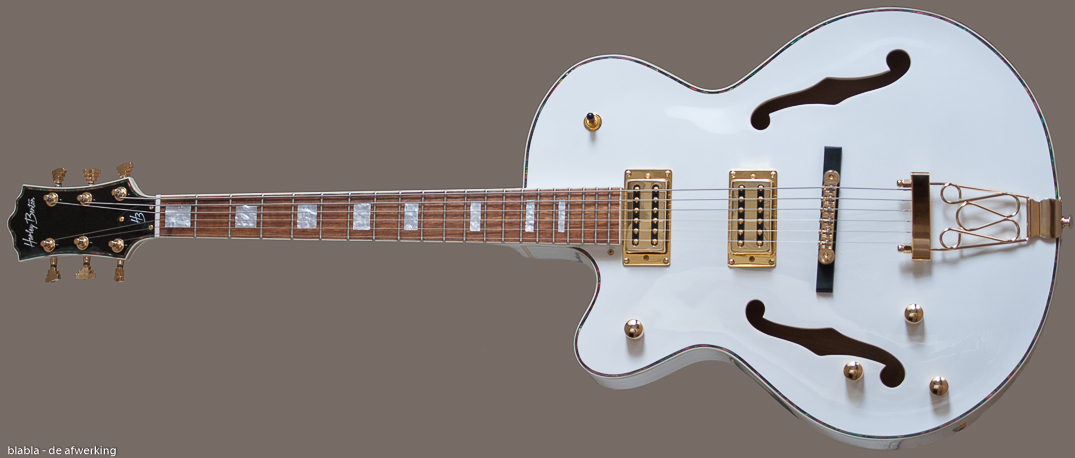 Harley Benton BigTone
I didn't need another guitar but promised myself one of these beasts if they ever came out lefthanded..... Guess what happened!